Three Times a Hero is the eighth episode of the first season in Dragon Booster. It first aired in the US on January 22, 2005. It was then aired in Canada on January 12, 2005 and in Australia on April 14, 2005.
Plot Summary
Edit
When Artha is simultaneously required to participate in a street race, speak to the Down City Council leader Phistus, and Dragon City Security head, Captain Faier, Lance and Parmon help him out by posing as the Dragon Booster and Artha Penn while Kitt is abducted by Moordryd's crew as a trap for the Dragon Booster.
Important Events
Edit
Quotes & Trivia
Edit
To be added here. If none for this episode, remove this section.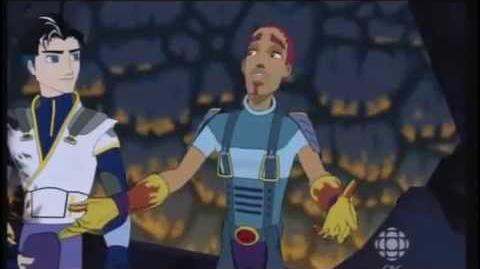 Ad blocker interference detected!
Wikia is a free-to-use site that makes money from advertising. We have a modified experience for viewers using ad blockers

Wikia is not accessible if you've made further modifications. Remove the custom ad blocker rule(s) and the page will load as expected.